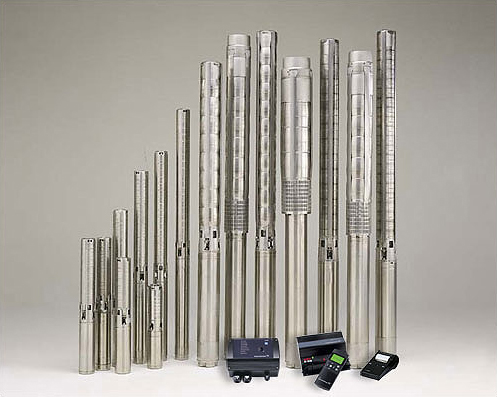 Pump Sales & Service
Whether you require a new installation or the repair of an older  system, we are more than prepared to meet your needs.
New Installation:
Hamm Well Drilling is a licensed dealer with Grundfos, the world's largest pump manufacturer. We install top-of- the-line, commercial grade, stainless steel pumps that are renowned for their excellent performance and durability. Our expertise allows us to help you choose the appropriate pump for your needs; we carry a variety of pumps, both
standard and constant pressure, that cover a large range of water volume and pressure requirements.
Our installation materials are durable and corrosion resistant; we use poly or straight PVC pipe and brass fittings in order to keep your system running longer.
Repair & Service:
At Hamm Well Drilling we have the analytical skills and training to accurately diagnose any well, pump, or tank issues. We pride ourselves in making our repairs as efficient and cost-effective as possible for our customers. We are able to promptly locate any issues with your system and make the appropriate repair.